KRT HAIR DESIGN
MOBILE HAIRDRESSER LONDON
Stefan has worked as a hairstylist, in some of London's top salons, and as a session stylist for over 20 years. He has also enjoyed a career as a top session stylist working for leading fashion brands such as Hugo Boss and Armani and working on catwalk shows here in London, Milan and Paris.
In addition, editorial work plays an important part in developing his creative direction. Over the years Stefan has done many celebrity clients, from models, actresses to music stars such as Kate Moss, Natalie Imbruglia, Amanda Redman or Muse lead singer Matthew Bellamy.
An exciting area for Stefan is his private client work as a mobile hairdresser in London. He is able to offer an experienced consultation service and feels that working in the client's home provides a relaxed environment in which all energy is placed on delivering the best hairstyling possible. Working in your home ensures you get the undivided attention with no distractions.
If you are looking for a wedding hairdresser, have an important event and need a fabulous hair, or you have a small toddler that needs your full attention and salon is not an option. Maybe you just want to feel more relaxed in your environment on a late evening and you don't want to spend your weekend at the salon, call KRT HAIR DESIGN one of trusted mobile hairdressers in London and we will come to you at your convenience.
Stefan is friendly, creative, and sensitive to your mood, and will respect your privacy. So if you feel like talking during your hair cut, go on, if you don't, there's no problem at all.
MEET OUR TEAM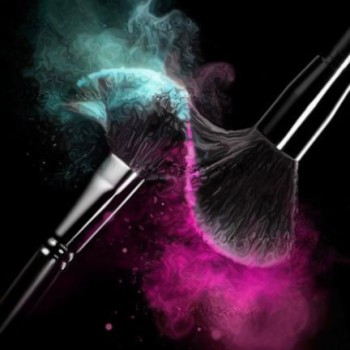 OUR CLIENTS LOVE US
Stefan thank you so so much for being so incredible. I loved my hair so much and it held so well throughout the day. The bridesmaids and my Mothers hair was beautiful too. I am so grateful.

Stefan has been styling my hair for a few years now. I love that he comes over at my convenience so that I can get my hair looking fab just before going out. Not having to get to and from a salon with risk of rain and everything else ruining my hair style is such a bonus! I would recommended him to all of my friends but my fear is that he will get too busy for me.

I was looking for a high-end mobile hairdresser as my professional life meant I would be hard pressed to make regular cut and colour appointments at my central London hair-salon. I travel often as well and need the flexibility to book appointments during the day, evening or even weekend. Stefan provides exactly this service and is always happy to suit my timing requirements, even at short notice. He is an excellent hairdresser and I would happily recommend him to anyone.

I found Stefan's mobile hair dressing service online and it has been one of the best things I ever did. I dont need to worry about finding a baby sitter ,I now have my highlights at home.

I have been a client of Stefan's for almost 10 years, and have followed him around London to the various salons he has worked at. My life has been made even easier now that I don't have to plan my haircut around salon hours. Stefan works around my schedule and brings his expertise to my home

Just a little note to thank you for giving me such a lovely hair do on Monday night.

I was really pleased with it and able to wear it the next day also so doubly pleased!

How did I do without Stefan before? A guy that works with some of the A-list celebs ( and looks like one of them) does your hair in the comfort of your own home. I love the way he does my highlights. Even 4 weeks later they still look like I just came out of a salon. #mobilehairdresser

Stefan has been doing my hair for nearly 7 years now. I've had every hair style and colour imaginable and thats probably only because I can totally trust Stefan with experimentation and always getting it right! Now that i have a young baby his flexibility and home visits just make my life so much easier!